Diamond HP flexographic press: a royal jewel on the crown of UK's paper printing industry
International Greetings Group was founded in 1979 to design, manufacture and supply gift wrap to retail and wholesale customers.
As the Group grew, companies including Belgrave Graphics, Hy-Sil Massachusetts and Britesparks joined, before it floated on the London Stock Exchange in 1995.
Through mergers and acquisitions and organic growth, the Group has continued to spread across the globe with almost 4,000 employees world-wide.
The International Greetings Design Group now has plants all over the world, with Uteco machines installed in the UK, Holland, and the United States, with future investments foreseen for Sweden as well.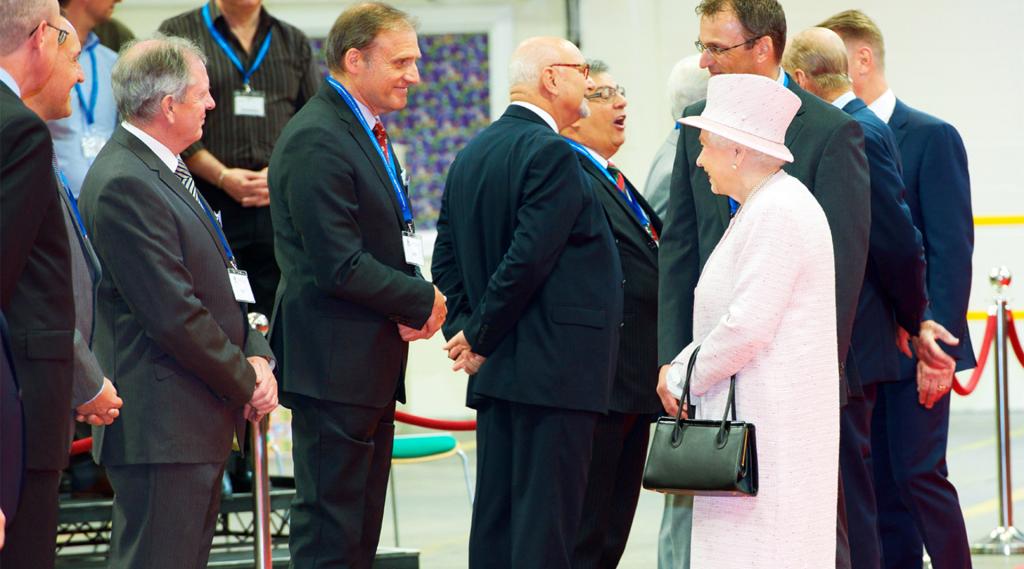 On the 35th Anniversary of the International Greetings Design Group's South Welsh plant, in the UK, the second line of Uteco's high performance and speed HP Diamond flexo press has been launched with the presence of her Majesty Queen Elizabeth II and the Duke of Edinburgh.
Aldo Peretti, Executive Chairman of Uteco Group, was invited as a strategic technological partner by executives and shareholders of IG Design group. Mr. Peretti illustrated the machine main features to the Queen and introduced Uteco Group to the Duke of Edinburgh.
During their visit, the Royal couple was able to witness the Diamond HP in production, to first-hand experience the quality of the printed paper and unveil a plaque to commemorate the event.
Of Uteco Groups' 3000 machines installed worldwide, more than 80 were sold in the UK to multinational groups and small to medium converters, for many advanced technological applications in different fields such as film, paper, cardboard packaging and banknote security.
Uteco experience in the UK market has also allowed the group to make contacts in avant-garde research fields such as printed electronics with Swansea University.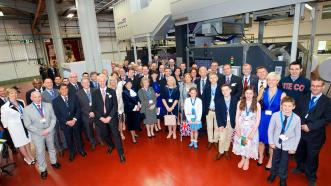 "With Uteco's Diamond HP flexographic presses, International Greetings is able to quickly and efficiently print all of our celebration paper supplies, not only during the holidays, but all year long!"