Home and Office
Home and office products require dedicated printing for paper bags, pouches, adhesive labels, gift wrapping paper, and films that requires high quality outputs while allowing the manufacturer to optimize on produtction costs.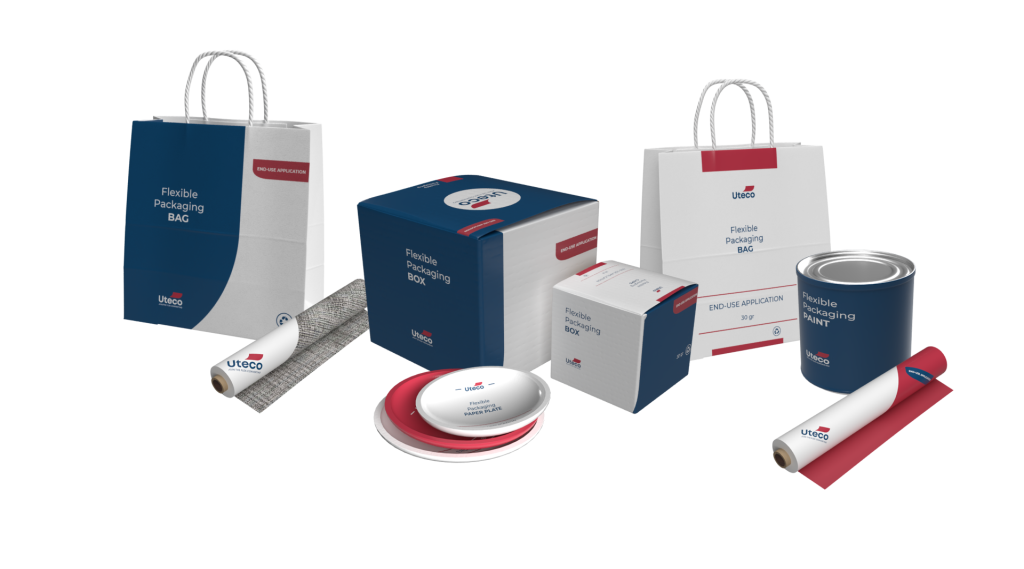 Paper Bags
Paper bags are one of the most popular processes and must bring very high color rendering and quality output. Uteco machines can print on glossy, rolled, and coated paper without compromising its strength.
Films and Adhesive Films
We print films and adhesive films in plastic materials of different sizes according to the main market standards. Our printing and laminating machines work with precision and high color rendering.
Paper based household items
Paper household items we can print on include wallpapers, plates, cups, packaging boxes and much more. With such a wide variety of materials and formats, it is important for us to ensure a consistent performance and quality across all the machine ranges that we provide.
Wrapping paper
We can print on gift cards with different material bases and processes thanks to machine ranges designed for short, medium and long runs that guarantee print outputs of the highest quality at all times.
Non-woven fabric (TNT)
Non-woven fabric (TNT) is a product made by the special processing of non-woven synthetic fibers, polymers of propylene or polyester. It is a very versatile material because it is extremely soft, durable and thin. With our machines, you can print on TNT without compromising the color rendition and quality of your products.
The importance of printed paper
It the late 1975, Bloomberg Businessweek magazine heralded the death of print media by the 1990s. A prophecy that, as we know, did not come true. Indeed, it seems that the use of paper continues to increase, with a quantity of half a million tons produced every year.
This is a huge amount that leaves no room for doubt about the importance of printed paper in the digital age. The reason for this success is identified as what is known to be the problem of digital oblivion: technological supports change rapidly and this entails the risk of losing a large amount of data if, one day, the media were no longer accessible.
Fonte: https://blog.fashioncolor.eu/importanza-della-carta-stampata-era-del-di…