Demo center
Inside the ConverDrome® we test and perfect the machines in order to provide always innovative solutions to our customers. That's not all: we conduct live printing trials and demonstrations to show people the end result of our products.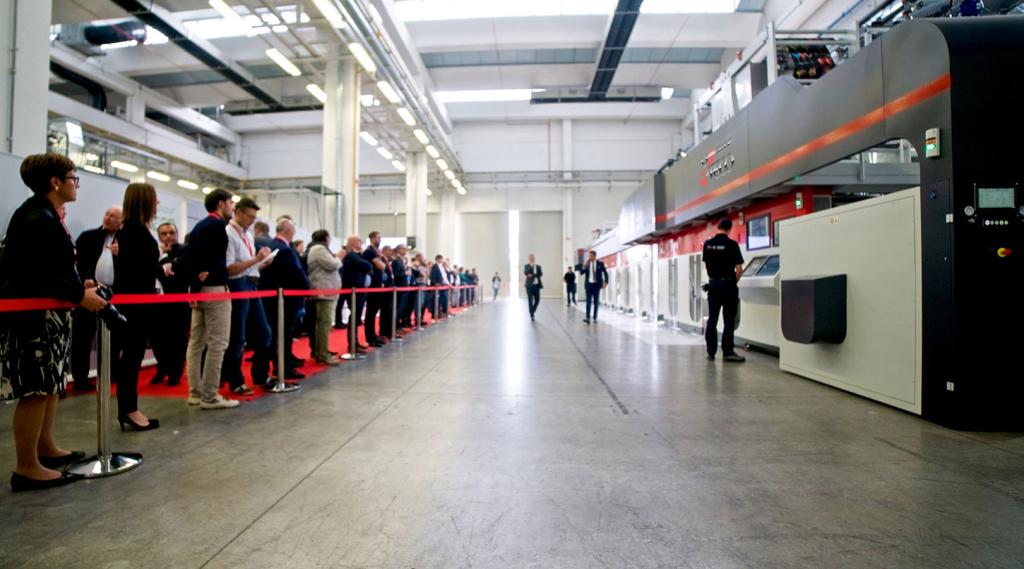 Discover the CoverDrome ®
At Uteco, we consider the ConverDrome® as the cutting edge of our research activities. Here dedicated teams work with the ultimate goal of meeting the demands of customers and brand owners who need new production tools to successfully compete on global markets. We test the new machines to fine-tune their functioning. Before the delivery to the customers, we examine the machine's operation in all its parts.
"Turn-key" demonstrations of printing and performances
Inside the ConverDrome® we test the machines' functioning carrying out production, tests and live printing demonstrations on our machines.
We develop real-time solutions for customers to finetune the machine and its operation, optimizing the entire processing before the final delivery.