Beverage & Liquid Food
Polylaminated paperboard long shelf life packaging for liquid food products, such as milk, juices, wine, eggs and non-food products such as detergent, cosmetics and pharma.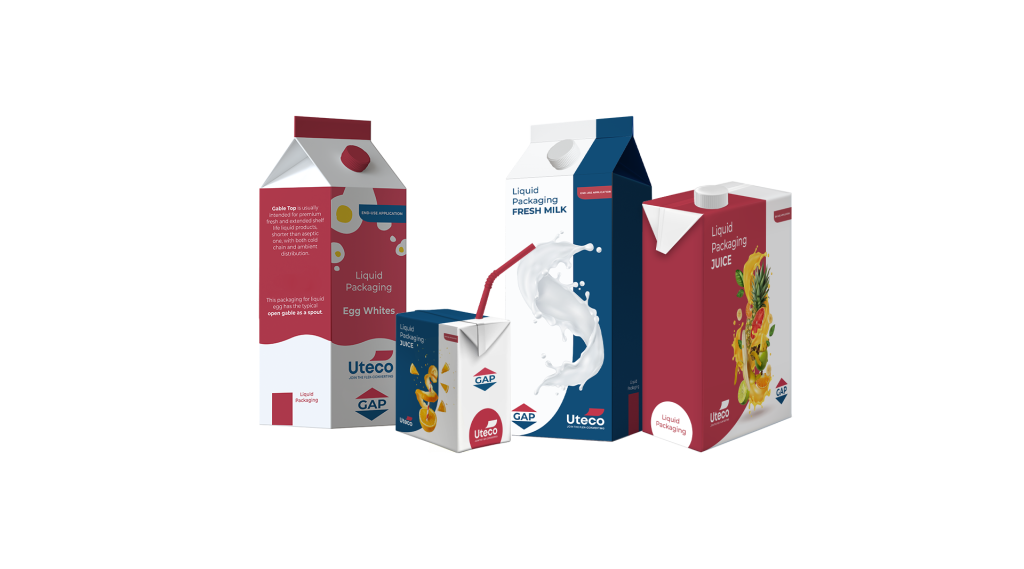 Aseptic Liquid Packaging
This type of liquid packaging ensures products' longest shelf life, up to 12 months, thanks to a robust and protective material structure against external agents: plastic, usually PE, laminated with paperboard and aluminium.
Juices
Example of Aseptic Liquid Packaging with vertical sealing.
Fresh Liquid Packaging (Gable Top)
Gable Top is usually intended for premium fresh and extended shelf life liquid products - shorter than aseptic one - with both cold chain and ambient distribution. The material structure is simplified to plastic and paperboard since aluminium not present.
Fresh Milk
Example of fresh milk packaging with open gable as a spout.
Egg Whites
Example of egg whites packaging with open gable as a spout.