Onyx
A practical and modern flexographic printing machine, the first one equipped with the patented Uteco Direct Drive® technology, which guarantees excellent printing quality, ease of use and rapid job changeover.
Flexographic printing
Short, medium and long runs
Film, plastic
Flexibile packaging





The central drum printing machine available in different models in 6, 8 and 10 colors
Onyx is equipped with the innovative Uteco UDD® which allows the central drum and the printing cylinders to be connected directly to the motors without mechanical joints. The change of the anilox sleeves and printing sleeves holder can also be done in the short detachment position.
With the different models available, Onyx responds to specific printing needs and applications. The 6-color model is designed for printing industrial bags, large capacity containers, and for applications that require long print development lengths.
The 8-color Onyx 808 has the best value for money, like the 810 and 812 models it has a robust design suitable for printing shrink plastic films for beverage containers and for different types of paper sacks and bags. Models that print with 10 colors have a compact design and a powerful ventilation system; they meet the needs of maximum development of printing on flexible packaging and on shrink film used in the industrial sector.
Model 612

| | |
| --- | --- |
| Mechanical speed (m/min) | 400 |
| Min. print repeat (mm) | 380 ÷ 500 |
| Max. print repeat (mm) | 1250 |
| Print widths (mm) | 1200 ÷ 1800 |
| Material widths (mm) | 1250 ÷ 1850 |
| Inks | water based - solvent based, UV/EB |
| Colors | 6 |
| Tension range (daN) | 2 ÷ 40 |
| Reels diameter (mm) | 800 - 1000 - 1300 |
| Dimensions (m) | 18 x 6 x 9 |
Model 808

| | |
| --- | --- |
| Mechanical speed (m/min) | 400 |
| Min. print repeat (mm) | 320 ÷ 410 |
| Max. print repeat (mm) | 800 |
| Print widths (mm) | 1000 ÷ 1500 |
| Material widths (mm) | 1050 ÷ 1550 |
| Inks | solvente, a base acqua, UV/EB |
| Colors | 8 |
| Tension range (daN) | 2 ÷ 30 |
| Reels diameter (mm) | 800 - 1000 - 1300 |
| Dimensions (m) | 16 x 4,8 x 7,7 |
Model 810

| | |
| --- | --- |
| Mechanical speed (m/min) | 400 |
| Min. print repeat (mm) | 390 ÷ 450 |
| Max. print repeat (mm) | 1100 |
| Print widths (mm) | 1200 ÷ 1600 |
| Material widths (mm) | 1250 ÷ 1650 |
| Inks | solvente, a base acqua, UV/EB |
| Colors | 8 |
| Tension range (daN) | 2 ÷ 40 |
| Reels diameter (mm) | 800 - 1000 - 1300 |
| Dimensions (m) | 18 x 5,7 x 7,7 |
Model 812

| | |
| --- | --- |
| Mechanical speed (m/min) | 400 |
| Min. print repeat (mm) | 380 ÷ 450 |
| Max. print repeat (mm) | 1250 |
| Print widths (mm) | 1200 ÷ 1800 |
| Material widths (mm) | 1250 ÷ 1850 |
| Inks | solvente, a base acqua, UV/EB |
| Colors | 8 |
| Tension range (daN) | 2 ÷ 40 |
| Reels diameter (mm) | 800 - 1000 - 1300 |
| Dimensions (m) | 18 x 5,7 x 7,7 |
Model 108

| | |
| --- | --- |
| Mechanical speed (m/min) | 400 |
| Min. print repeat (mm) | 320 ÷ 410 |
| Max. print repeat (mm) | 800 |
| Print widths (mm) | 1000 ÷ 1500 |
| Inks | solvente, a base acqua, UV/EB |
| Colors | 10 |
| Tension range (daN) | 2 ÷ 40 |
| Reels diameter (mm) | 800 - 1000 - 1300 |
| Dimensions (m) | 18 x 6 x 9 |
Model 110

| | |
| --- | --- |
| Mechanical speed (m/min) | 400 |
| Min. print repeat (mm) | 390 ÷ 450 |
| Max. print repeat (mm) | 1100 |
| Print widths (mm) | 1200 ÷ 1600 |
| Material widths (mm) | 1250 ÷ 1650 |
| Inks | solvente, a base acqua, UV/EB |
| Colors | 10 |
| Tension range (daN) | 2 ÷ 40 |
| Reels diameter (mm) | 800 - 1000 - 1300 |
| Dimensions (m) | 18 x 6 x 9 |
Final applications
Image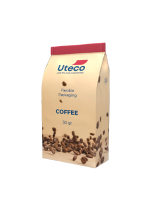 Food and Pet Food
Image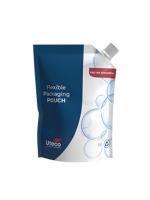 Health and Personal Hygiene
Image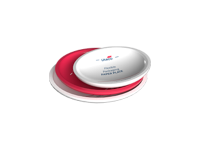 Home and Office
Image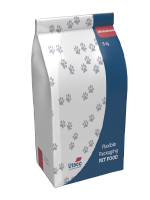 Industrial
Materials
Image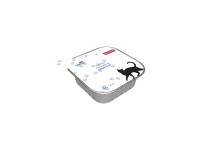 Aluminium
Image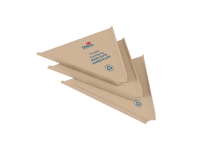 Cardboard
Image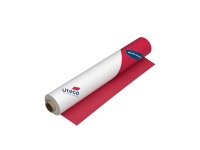 Film
Image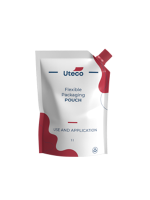 Multilayer
Image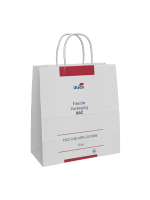 Paper
Other machines of same type