Uteco's New Helpline Launch
Uteco is here for you!
Today Uteco launches its enhanced Helpline service, featuring additional perks and brand new contact numbers for your convenience.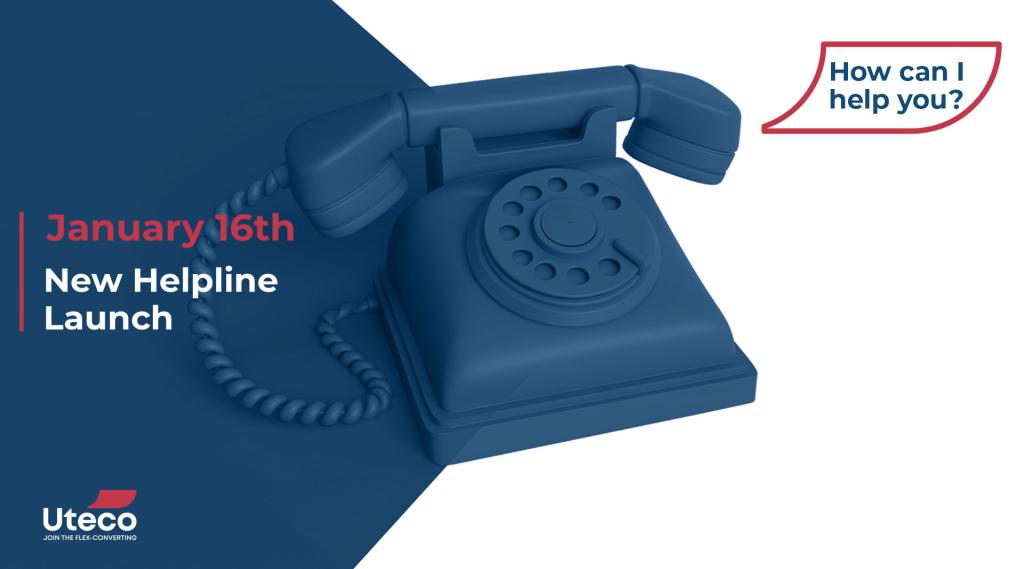 Here are some of the advantages the new Helpline will bring you:
English speaking customer support available 24/7
Multilingual support offering includes French, Dutch, Chinese and Vietnamese
Better reach, thanks to the opening of a new Asian contact point
New direct support options include commercial and administrative areas as well the technical one
 
How can you reach us?
Here are our new numbers:
🇮🇹 Uteco Italy +39 0454520003
🇸🇬 Uteco Singapore +65 31298122
🇧🇪 Uteco Belgium +32 52469270
🇺🇸 Uteco USA +1 4705945496
We look forward to support you better than ever thanks to our new Helpline service!