Industrial
Our machines make it possible to print durable, high-quality industrial packaging to transport and safeguard different types of products, such as bags for manure, cement and animal feed-as well as cardboard boxes, industrial packaging film and paper bags.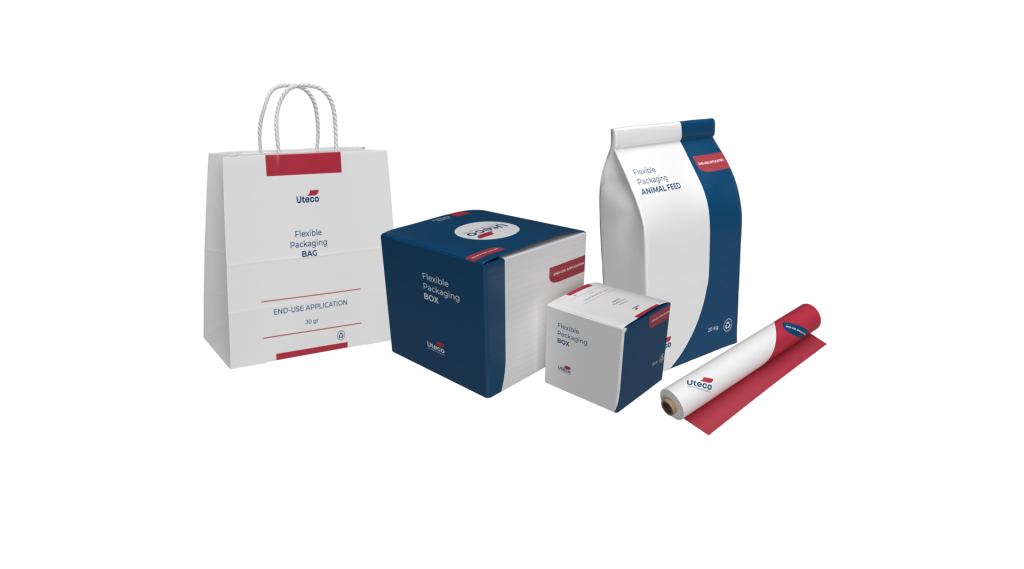 Paper bags
Paper bags are one of the most popular processes and must bring very high color rendering and quality output. Uteco machines can print on glossy, rolled, and coated paper without compromising its strength.
Bags for fertilizer/cement /feed
Multilayer bags can be used in the agricultural, pet food, and industrial sectors to contain fertilizer, feed, or cement. The lamination of these packages must be done carefully so as to preserve the freshness of the product: our C&L machines are the perfect tool for making high-quality industrial bags.
Cardboard boxes
Cardboard is most widely used in the packaging industry, especially in the production of boxes and transport packaging. With our machines, it is possible to print on cardboard with competitive quality.
Industrial packaging film
Film is used for many different applications. It can, in turn, be of organic, monomaterial or recycled material. With Uteco machines, it is possible to print on all types of film, ensuring an optimal result on any kind of format.
The history of Packaging
Which one can we consider to be the first example of packaging in the history? The first true forms of product packaging date back to the era of the Ancient Greeks. Indeed, you should know that, to transport precious stones or the olive oil to all the greek cities, men were used to use amphorae as a means of transportation for these materials. Therefore, this can be idetified as the first model in the history of packaging.