Diamond HP: it's all about performance. IG Design Group achieve 1 billion meters of gift-wrapping paper printed
IG Design Group was founded in 1979 to design, manufacture and supply gift wrap to retail and wholesale customers.
As the Group grew, companies including Belgrave Graphics, Hy-Sil Massachusetts and Britesparks joined, before it floated on the London Stock Exchange in 1995.
Through mergers and acquisitions and organic growth, the Group has continued to spread across the globe with almost 4,000 employees world-wide.
One of the most significant companies in the paper packaging industry for special occasions, IG Design Group operates across multiple categories, seasons, and brands to work with the best retailers in the world, also thanks to state-of-the-art production facilities. They operate in the UK, Europe, Asia, Australia, and the Americas, with a distribution of more than 10,000 customers worldwide.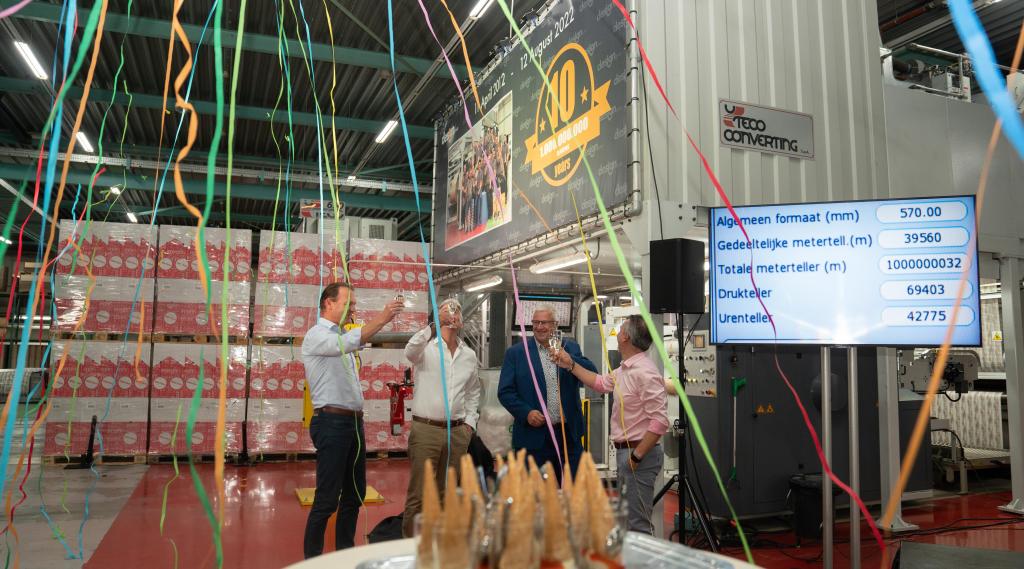 After more than 10 years of printing with Uteco's Diamond HP, IG Design Group celebrated 1 billion meters of linear printed paper – this means 2 billion meters of gift-wrapping paper, because the wide roll is cut in half.
In 2012 The Group wanted to start building for their future, investing in more innovative and faster presses, marking a turning point when Uteco's Diamond HP was put into service. A few years later, a second, even faster Uteco's press was added into production for double printed paper.
The purchase of both machines has greatly increased the production of the company, which is now the largest manufacturer of gift-wrapping paper in Europe.
"We have taken good care of our Uteco's Diamond HP and I think with such solid, reliable yet fast machines you can achieve truly incredible results: in 2022 we'll have a turnover of approximately 65 million euros and, in addition, we will soon be making 100 percent climate-neutral gift-wrapping paper."
JOOST BOGERS
GENERAL DIRECTOR