A third Uteco flexo at DBC Plastics
DBC Plastics, located in Durban, produces and supplies a wide range of custom-printed products for flexible packaging. In 2018 it relied on the Uteco made in Italy for the third time, buying the model 808 of the Onyx flexographic printer. The characteristics of this machine allow the company to meet the growing demand of customized flexible packaging, with a quality that has been recognized by important industry awards.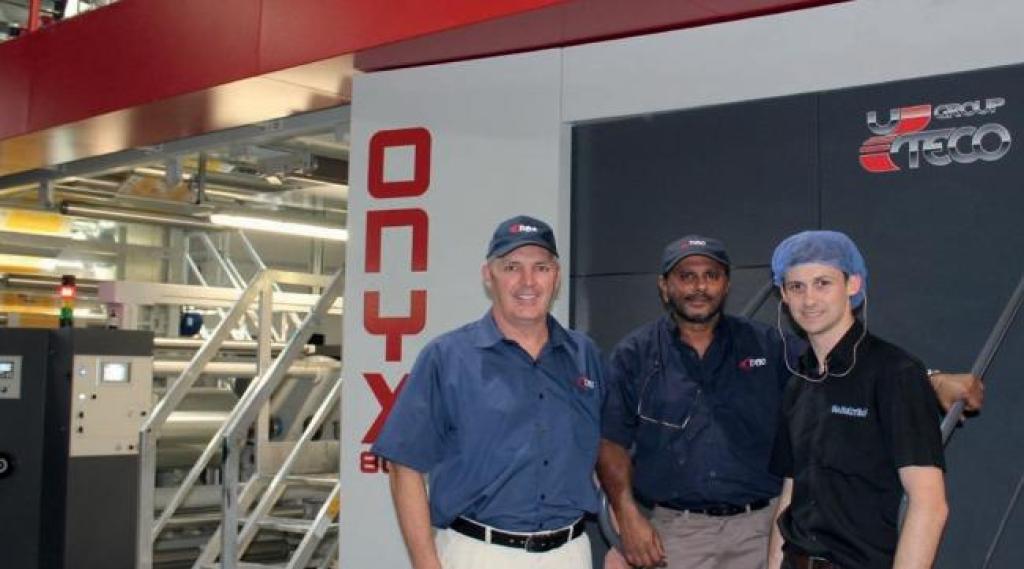 The production manager, Roy Haripershad, thinks that the Onyx 808 is technologically "out of the world" and completely tailored to the operators, who have refined their usage skills gaining experience with the other Uteco printing machines. The Onyx print speed, together with the rapid setting up and job change, greatly improved the company efficiency.
This is demonstrated by the several awards for printing excellence received by the Flexographic Technical Association of South Africa (FTASA). In 2017, DBC Plastics received the Best on Show, Gold and Silver nomination in the medium reel flexible packaging category, and the Gold, Silver and Bronze in the large reel flexible packaging category.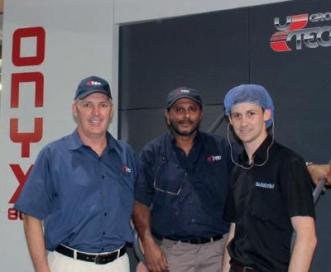 In order to satisfy our customer base, we need to plan continuous investments in the most advanced production technologies, as well as in the training of our staff. We know and trust Uteco and their local agent, Sareltech, so investing in a third Uteco machine was a natural decision. We want to deliver high quality print and thanks to the Onyx 808 we can reach these standards.
ROGAN ROBERTSON
MANAGING DIRECTOR DI DBC PLASTICS