2nd place for our customer Euroflex at EFTA Benelux 2021
On the 10th of November, the winners of the fourth edition of the EFTA Benelux Flexo Awards 2021 were awarded at the Hilton Hotel in Antwerp.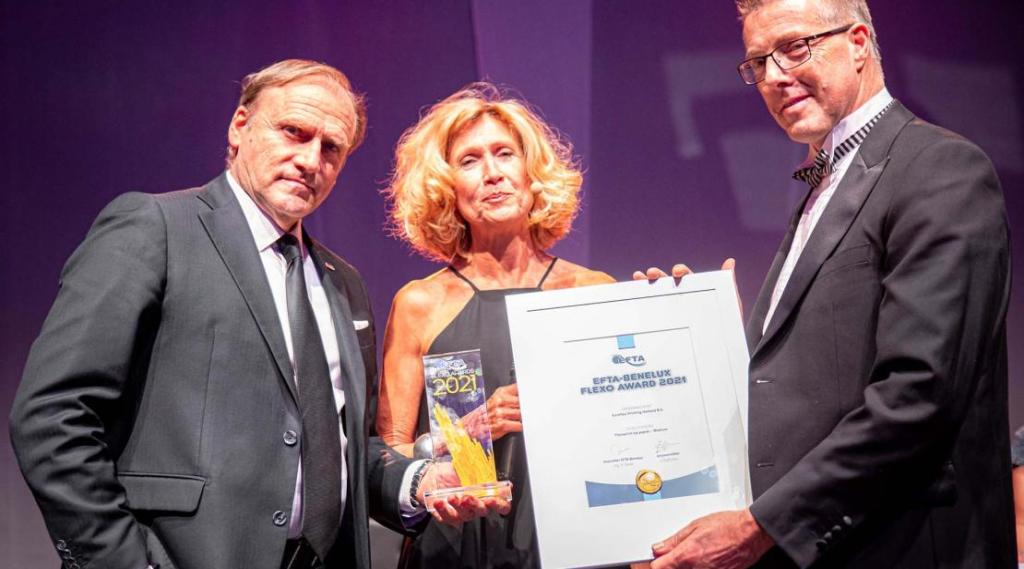 This year, at the gala evening, printers from the Netherlands and Belgium presented over 150 products, all evaluated by a professional and highly critical jury.
The Dutch customer of Uteco Group, Euroflex Printing Holland, won second place in the category "flexographic printing on 501-1200 mm paper" thanks to the "Smarties mini" plant, produced by our Crystal 808. This award is the clear demonstration that it is possible to create high quality packaging with flexo printing, and at the same time reduce the amount of plastic used for packaging. In fact, the packaging of the "Smarties Mini" was printed on sealable paper, obtaining an optimal result while respecting the environment.
Uteco Group's Crystal 808 allows excellent energy-saving flexographic printing quality, adapting to different applications that require less waste of material, energy and high automation, significantly reducing job changeover times. Crystal 808, like most of the Uteco range, can be customized according to the different needs of the customer, it can be configured with additional flexo, rotogravure and digital printing units, together with a whole series of optional elements depending on the type of material and print subjects. that must be produced.