Future Factory 2021: Uteco is Gold sponsor
Once again, Uteco decides to support one of the most important events on the international printing and converting scene as well as one of the main steps towards Print4All (3-6 May 2022).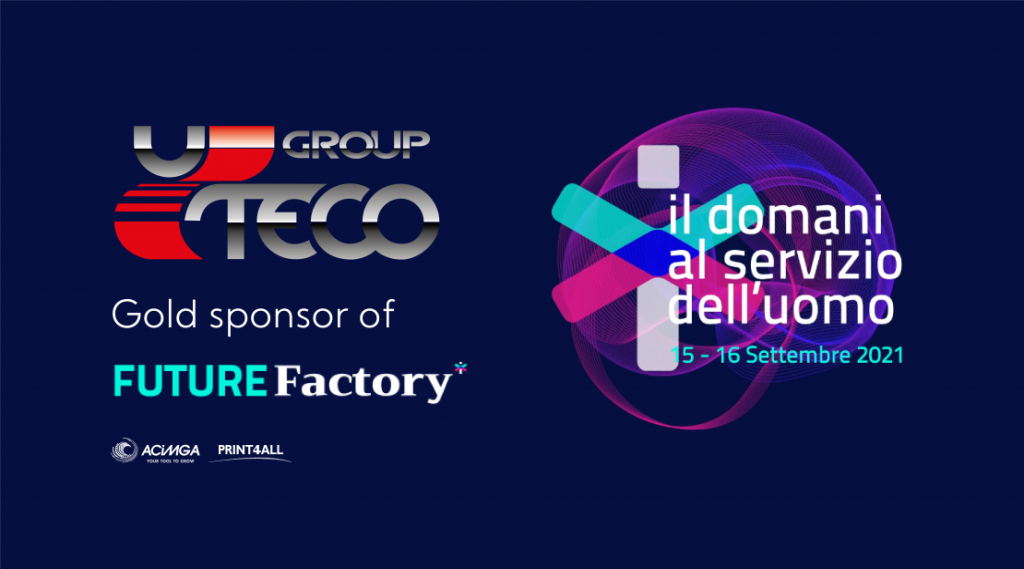 The Future Factory 2021 organized by Acimga and supported by the Ministry of Foreign Affairs and International Cooperation and ITA - Italian Trade Agency, will be held on 15 and 16 September 2021 at the futuristic location of The Theatre in Milan, with the possibility of following the event in live streaming.
Over the two days there will be interventions, speeches and panel discussions of important speakers from the various sectors of packaging, printing and converting and by distinguished professionals and academics from Italian and international companies and universities. An open discussion on the current situation of the printing market and a look at the future of this fundamental sector.
Legislative context, corporate social responsibility, sustainability and new technologies will be the main topics of these Future Factory, a unique and innovative opportunity to interface and deal with the entire printing and packaging industry chain and discuss future scenarios together.
In addition to supporting the event, Uteco will take an active part in the debate thanks to the intervention of Mr. Aldo Peretti, Group Executive Chairman and shareholder of Uteco, which will be held on Wednesday 15 September at 4:25 PM.
For more information and to register for the event: https://www.future-factory.it/en/